"Come relax and enjoy yourself at the best Italian restaurants in Taunton & Easton, MA and Cumberland, RI. We guarantee that you will love our take on classic Italian dishes, that will make La Familia be the place that you can't stop talking about. We hope to see you soon!"
Our first La Familia Restaurant location opened November 2014 in Taunton Mass. 2 years later in October of 2016 La Familia Cumberland RI opened the doors; and we are excited to announce that our third location, La Familia in South Easton, MA opened September of 2019.
Our customers can expect the same delicious appetizers, entrees and homemade desserts as well as superior service at all 3 locations. We know that consistency is very important.
Whether it's a birthday, anniversary, graduation, baby shower or just a night out, we hope you enjoy everything and we always love to hear you say "I can't wait for our next visit!!!"
The Staff at La Familia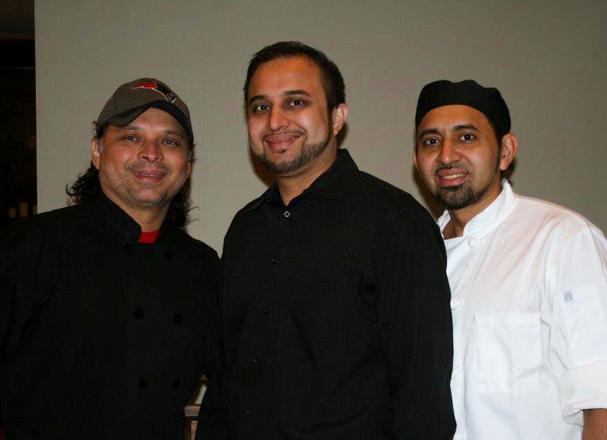 Our Team
Chef Ever Amaya has been cooking in fine restaurants since 1989. In 2011 he opened Papagallo in Attleboro with his family and it was such a success he decided to take his talents to Taunton, and opened La Familia with his 2 cousins, for the city of Taunton to enjoy.
Chef Alex Amaya has been cooking in fine restaurants since 1999. Alex specializes in Italian cuisine and takes great pride in every dish he prepares. We are sure you will notice this with every bite!!
Neto Amaya brings to La Familia over 15 years of hospitality and service in the restaurant business. His specialty is working functions and is ready to assist you in planning your perfect party or private event.
Chef Jesus Garcia has been cooking since 2005 and opened our Cumberland location with us. He does a great job every day making sure everything is perfect.
Yovanis Amaya had been a chef in a prestigious restaurant since 2005 and brought his skills to our new Easton Location with his cousin, Edy Amaya, another amazing chef who has been cooking since 1991 in fine dining.
We Proudly Share Our Reviews – Thank You!